Economic Outlook Forum: Bismarck-Mandan businesses anticipate better year
Economic Outlook Forum: Bismarck-Mandan businesses anticipate better year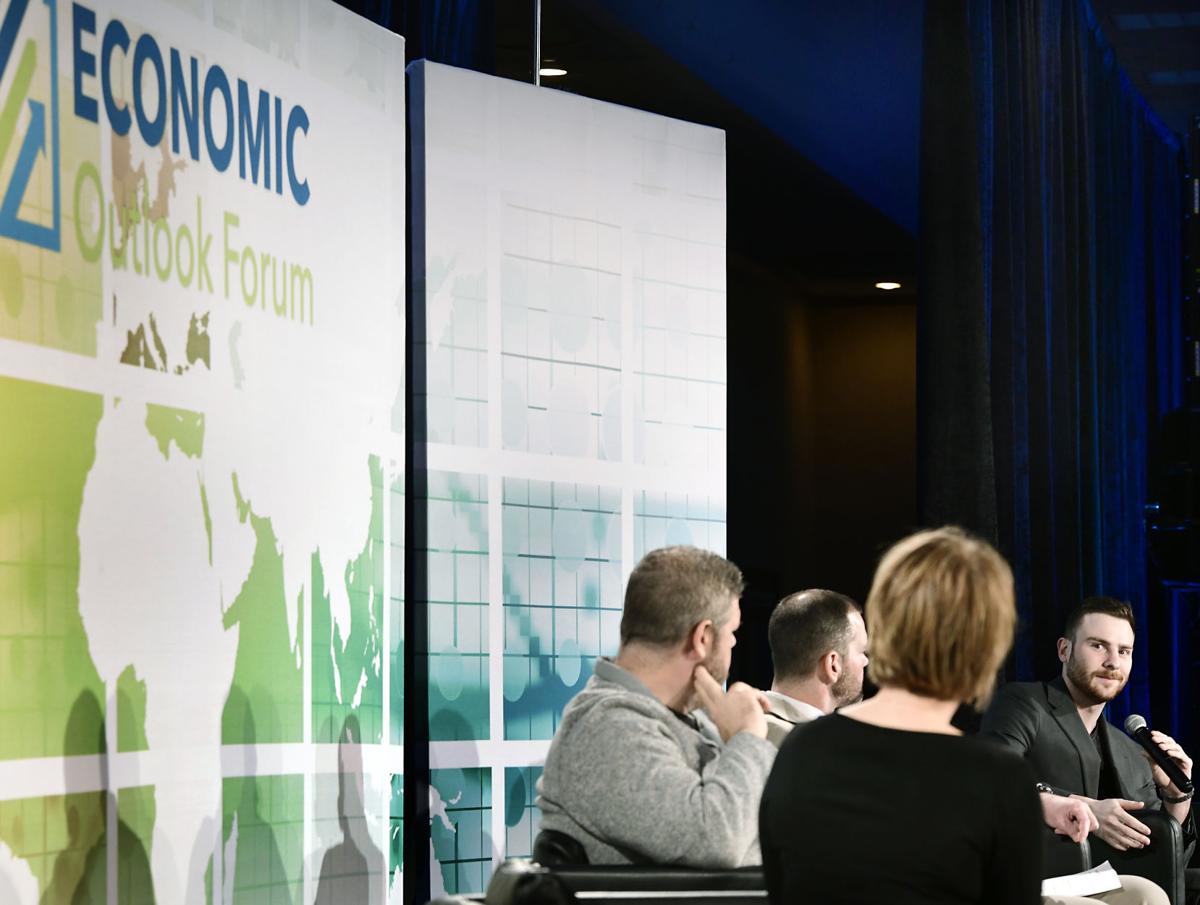 Bismarck-Mandan business leaders who spoke at an economic forum Thursday said they are hoping for a better year.
Members of the health care, higher education, service, and oil and gas industries spoke about their experiences during the COVID-19 pandemic over the past year and their thoughts on the future at the Bismarck Mandan Chamber EDC Economic Outlook Forum. The Chamber also presented the results of its Economic Outlook Survey, which saw businesses anticipating better performance in 2021.
Karel Sovak, dean of the University of Mary's Gary Tharaldson School of Business, presented the results of the outlook survey. Nearly half of the 130 businesses surveyed said they performed below expectations in 2020, with 60% citing COVID-19 as a factor. About 70% of businesses said they expected to do better this year, though COVID-19 and "attracting and retaining qualified employees" were named the top factors that could adversely affect performance.
"Things are looking better, but it depends," Sovak said. "We're going to be guarded."
Businesses that make up the service industry, such as restaurants, hotels and retail stores, were some of the hardest hit in 2020 as people stayed home and governments issued shutdown orders to prevent the spread of COVID-19.
Industry members said during a panel discussion that the pandemic caused large shifts in the ways they do business.
Kurt Miller, the owner of Old Ten Bar & Grill, and Tyler Halm, the store lead for the Bismarck Scheels, said they saw an increase in curbside pickups and in efforts to ensure facilities were sanitized properly. Baymont Inn and Suites General Manager Tyler Gangl said the hotel switched to an extended stay model as bookings for conferences disappeared.
The panelists also described problems with retaining and hiring staff, and the need for cash bonuses to keep employees on board.
But as state restrictions have been lifted and COVID-19 vaccines have become more widely available, the three said, they've started to see things return to normal, though issues with staff recruitment and the supply chain continue.
Gangl said he thinks hotels will be around 2019 capacity levels by the summer, and Miller said older diners are beginning to come back for in-person meals.
"You've got to be conservatively optimistic, but I'm confident that if we all support local, we do those things that we need to to keep our Bismarck-Mandan community going, it's going to turn out to be a great year," Halm said.
Leaders in higher education, energy and health care discussed their industries' resilience in the face of COVID-19 on a separate panel.
North Dakota Petroleum Council President Ron Ness described the fallout after oil prices dropped last March, which included thousands of employees laid off or furloughed and a number of drilling rigs shut down. But he highlighted the fact that the Bakken oil patch is still producing over 1.1 million barrels of oil per day.
"The resiliency of the Bakken is going to be here forever," Ness said.
Moving forward, companies will be facing new challenges from the Biden administration, and North Dakota should be focused on working to "create a product the world wants," Ness said.
The University of Mary saw strong student recruitment for this school year, in part because the university held classes in-person, Vice President for Public Affairs Brenda Nagel said.
The school sent students home last March and took the opportunity to invest in technology, she said. The university worked to get students to campus this year using online orientation and campus visits.
Sanford Bismarck President Michael LeBeau said one of the largest issues the hospital faced during the pandemic was disruptions to the supply chain that are ongoing. As the industry begins to move beyond the peak of COVID-19, the work lies in getting patients back into the office for routine screenings, and in hiring enough staff for hospitals, he said.
"It really is just how do we work together with our high schools, our colleges and how we develop that work force," LeBeau said.