Hershel Sarbin, a Harvard-trained lawyer who found his true calling in media and marketing -- including as publisher of Travel Weekly in late 1960s --
Hershel Sarbin, a Harvard-trained lawyer who found his true calling in media and marketing — including as publisher of Travel Weekly in late 1960s — passed away at his home in New York on Tuesday. He was 96.
The seeds of Sarbin's career were planted when he was in high school and won a World War II essay contest sponsored by Ziff-Davis Publishing Co. He was presented his award by President Harry S. Truman and Bill Ziff Sr. at the White House. "If you ever need a job, let me know," Ziff told him at the ceremony.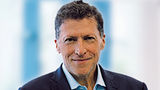 A tribute
In his From the Window Seat column, Arnie Weissmann writes that Hershel Sarbin was one of the most influential and important people in his life.
After graduating law school, Sarbin did just that. He first worked for the Ziff family while an associate with the New York firm of Lewis and McDonald, then moved in-house at Ziff-Davis Publishing Co. 
But his passion for photography and interest in publishing helped him persuade Bill Ziff Jr., who was CEO at the time, to appoint him to be publisher of Popular Photography in 1965. 
His interest in travel led him to move to become associate publisher of Travel Weekly in 1967, then publisher in 1968. He moved up to become president of the travel division (the predecessor of what is now Northstar Travel Group) from 1970 to 1974, after which time he was appointed president of Ziff-Davis. He served in that position until 1978, when he moved to be executive vice president of the related Ziff Corporation, where he also served as a company director, until 1981.
When Sarbin was publisher of Travel Weekly, he refined a methodology of market research and editorial excellence that became his hallmark approach to publishing. In one attention-grabbing initiative, he contracted with anthropologist Margaret Mead to help interpret travel trends. 
As president of Ziff-Davis, he brought his methods to more than 50 special-interest magazines that were in his portfolio.
Following his tenure at Ziff-Davis, he headed a consulting firm, Hershel Sarbin & Associates. Among his clients was Rupert Murdoch, who had purchased the Ziff-Davis travel division in 1985 and engaged Sarbin to advise him on his sale of the group of publications to Reed Elsevier in 1989.
Also in 1989, Sarbin partnered with Travel Weekly editor in chief Arnie Weissmann, then CEO of Weissmann Travel Reports, first as an investor and eventually as publisher until the company was sold to Reed Elsevier in 1996.
Sarbin returned to a major operating role when he was appointed CEO of Minneapolis-based Cowles Business Media in 1991, a position he held until 1995.
Afterwards, he returned to consulting until 1998, when he became a senior director of media for the Peppers-Rogers Group, which became known for its expertise in customer relationship management and "one-to-one marketing," a phrase they had coined and defined.
He also developed a side hustle at the time, hosting a forum on the CBS Sportsline website for older golfers and penning the book "Golf after 50: A Different Game," with co-author Jim Brown (2002, Burford Books).
He stayed with Peppers-Rogers until 2002, after which he did some consulting and writing (including a column on luxury travel for Travel Weekly) but devoted most of his time to nonprofit work as a board member of Children's Rights, Inc., which represents underserved children in court; as founder of Child Advocacy 360, dedicated to building a community of children rights advocates; and with Something Good in the World, a nonprofit, nature-based children's educational organization.
Among his last projects was a plan to launch a website, The New Aging, about ways people can make the most of their later years, and a newsletter about advancements in the care and treatment of people with dementia and Alzheimer's.
Hershel Benjamin Sarbin was born Dec. 30, 1924, in Massillon, Ohio. He received a Bachelor of Arts from Western Reserve University in 1946, after which he served in the U.S. Army in 1946 and 1947 before receiving a juris doctor degree from Harvard in 1950.
He is survived by his wife, Susan, and children Penny, Richard and Barbara.